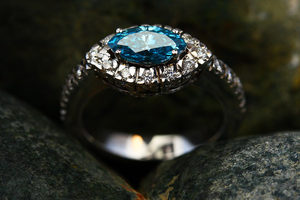 5 Swoon-Worthy Celebrity Proposals
When it comes to popping the question, our favorite celebrities know exactly how to bring fairy tales to life!
Whether they go for private intimate proposals or over-the-top, grand romantic gestures, one thing's for sure—they make it as swoon-worthy as possible.
On that note, we've decided to present to you the most romantic celebrity proposals that have us clutching our hearts because of all the feels.
1. Prince Harry and Meghan Markle
The first on our list is, of course, the royal couple who had us all in tears of joy on their royal wedding. The story of their proposal however, couldn't have been any less 'royal'—and that's what makes it so special.
In an interview with BBC, the couple revealed that Prince Harry proposed to Meghan while they were enjoying a cozy night in and having roasted chicken for dinner. While the way Prince Harry popped the question might be simple, but the diamond ring he presented to Meghan is extra special. He designed it himself using yellow gold and diamonds from his mother, Princess Diana's collection.
2. Kim Kardashian and Kanye West
Rapper Kanye West proposed to the love of his life, Kim Kardashian in the most extravagant way! It was everything you'd ever expect from this Hollywood power couple. Kanye reserved the entire AT&T Park in San Francisco to pop the question. He had prepared an orchestra and a firework display. The best part is when all family members came out of their hiding spots to celebrate just as Kim said 'Yes!'
3. Sofia Vegara and Joe Manganiello
There' nothing better than whisking away your partner on a romantic getaway and then surprising them with a marriage proposal. Hollywood actor Joe Manganiello did just that! He took his Colombian, soon-to-be fiancée, Sofia Vegara on a trip to Hawaii, where he popped the question, but not before practicing his speech his Spanish. Qué romántico!
4. Prince William and Kate Middleton
Prince William put his mother, Princess Diana's, 18-carat diamond engagement ring on his fiancée, Kate Middleton's finger when he proposed to her in October 2010. The best part is they were on a 10-day safari trip in Kenya, where the breathtaking views made their day extra special.
5. Tom Brady and Gisele Bundchen
The Super Bowl-winning quarterback, Tom Brady, proposed to supermodel girlfriend Gisele Bundchen in the most swoonworthy way possible. He took her out on a ride in a private jet, which was beautifully decorated with dozens of white roses. And along with champagne, he also had Gisele's parents on board so they could be a part of their daughter's special day.
Are you planning to propose to the love of your life soon? Draw inspiration from these celebrity proposals!
And if you're in NYC, get in touch with Popular Diamonds to buy engagement rings and get perfect buy diamond engagement rings online NYC for when you pop the question!
We're one of the best diamond wholesalers in the area with a wide range of GIA certified diamonds.
---