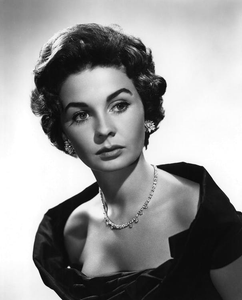 Top 4 Tips For Wearing Diamonds With Style And Class
Diamonds are one of the most expensive stones on earth, and rightly so. They are unmatchable in visual appeal and are a perfect blend of simplicity and extravagance. When worn the right way, they can accentuate the wearer's appearance, and make them look grander instantly.
Diamond jewelry is a popular global market, and it has been expected that its demand will only rise. In 2017, global diamond jewelry sales rose by 2 percent. When it comes to wearing diamond jewelry, there are a few rules you must follow, and a minimalist approach could prove to be best.
Below we will offer some tips for wearing diamonds with style and class!
1.
Wearing diamonds as earrings
Who says you can't wear diamond jewelry during the day? Wearing a pair of simple diamond stones as earrings will not only strip you off the need to wear other jewelry, it'll also look classy. They'll compliment any outfit and color your wear, and are suitable to wear to work as well. So don't be afraid to put on these timeless ornaments and add a vintage touch to your everyday style.
2.
Diamond necklaces
Just a simple diamond necklace adds an instant sparkle to your entire look, and is perfect to wear at special occasions. A black dress with a diamond necklace makes for an all-time classy look. In fact, past research has found that more than fifty percent of people would choose the combination of diamond jewelry and black dresses when it comes to making wardrobe choices.
However, this is not a strict rule, and you can combine your diamond necklace with other colors too. A romantic red or a deep blue could look great.
3.
Don't mix and match
When it comes to wearing diamond jewelry, carefully consider the occasion and outfit you're wearing it with. Moreover, avoid wearing other gemstones when you're wearing diamonds. Let your diamond sparkle on its own and stand out in a crowd. If you're looking for the ultimate classic choices; choose solitaire pendants, or diamond stud earrings and bracelets.
4.
Diamond tennis bracelets
These date back to the 1980s, and are the ideal choices if you're looking to achieve a retro look. You'll be able to flaunt them best while wearing short sleeves, and if you wish to take its inherent sparkle up a notch, stack up your bracelet with other ones of the same kind!
If you're interested in buying diamond jewelry in NYC, head over to Popular Diamonds. We offer an exquisite range of diamond jewelry online, including buy loose diamonds. Our fine array of accessories includes buy engagement rings, wedding bands, and diamond watches. For more, call us at 1-866-867-1184!
---